Best Rate
Guarantee
Booking direct with us guarantees that you'll receive the best rate and get the most out of your stay. We value your trust - so much that we're willing to match a lower rate found elsewhere and give you an additional 10% off your stay.
Book Now

Book a room directly through our website (madehotels.com, or directly at the hotel). If within 24 hours of making your reservation, you find a lower hotel rate for the same room type and reservation dates, take a screenshot of your finding (including dates, room type, website and booking info) and email to hello@madehotels.com. We'll match the rate + give you an extra 10% discount on the room. cannot be combined with any other offers and discounts

a hotel
Tasteful guest rooms exude understated elegance
The space itself was built around the idea of community
Top 4 Best New Hotels in New York City
Born from a passionately personal understanding of today's traveler
bedtime
View Room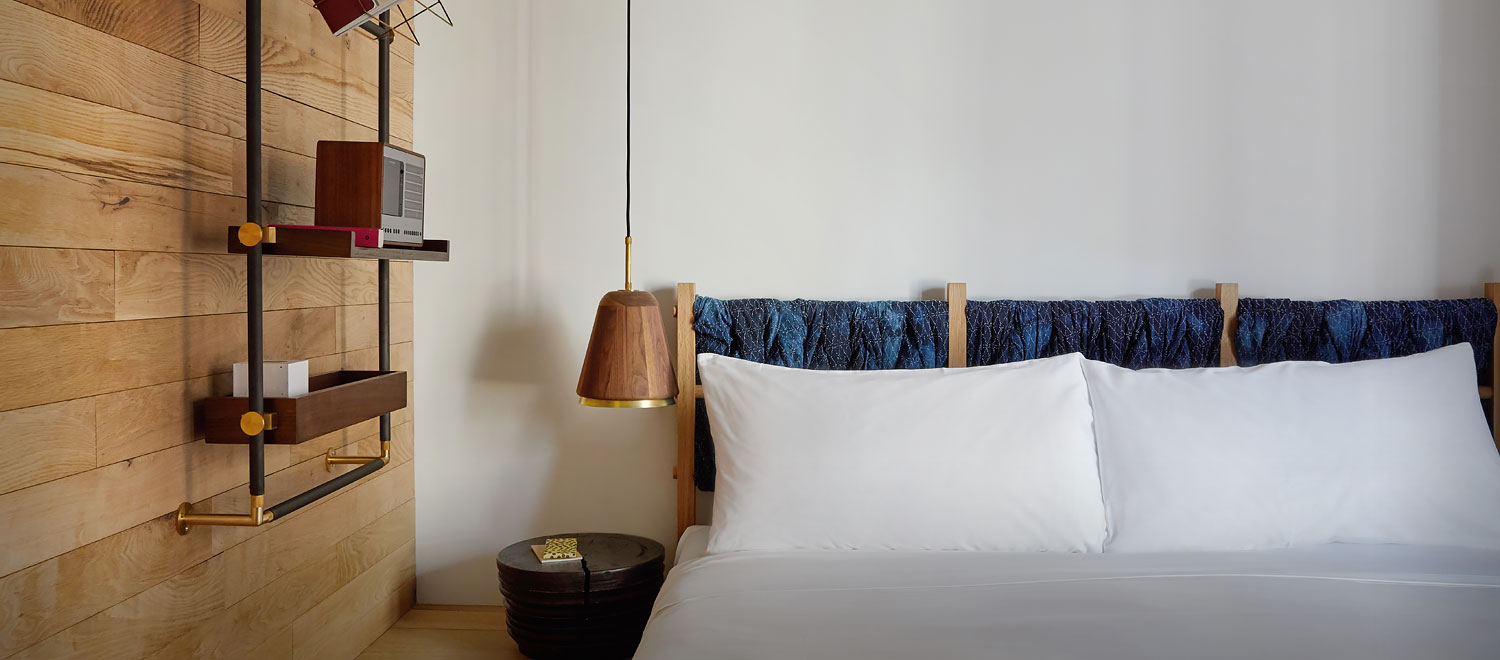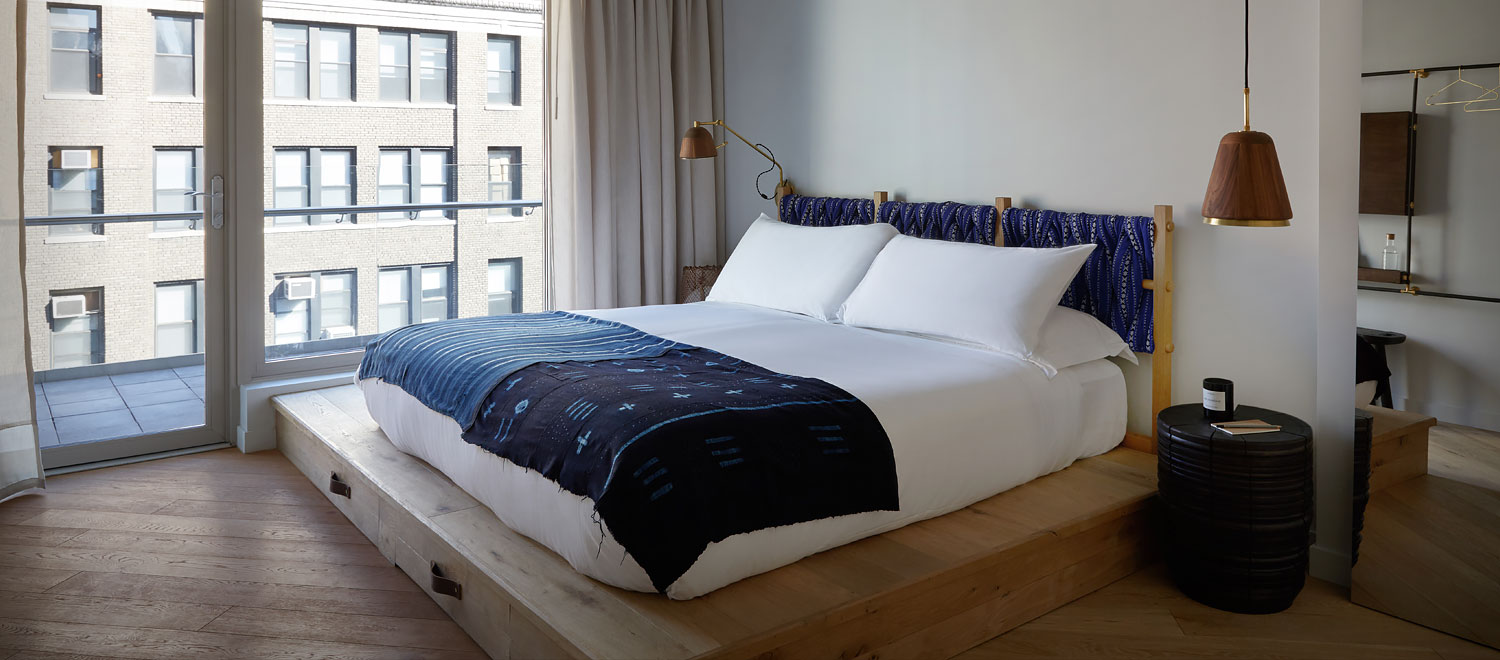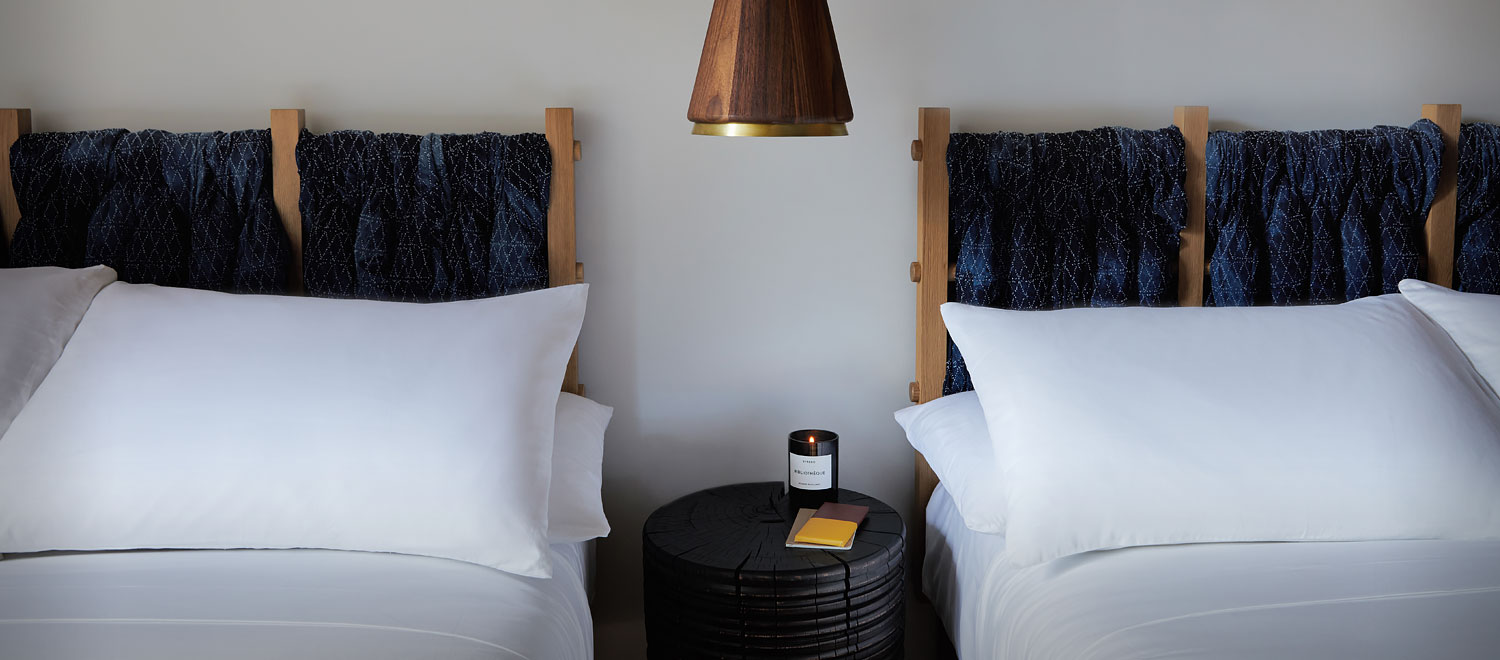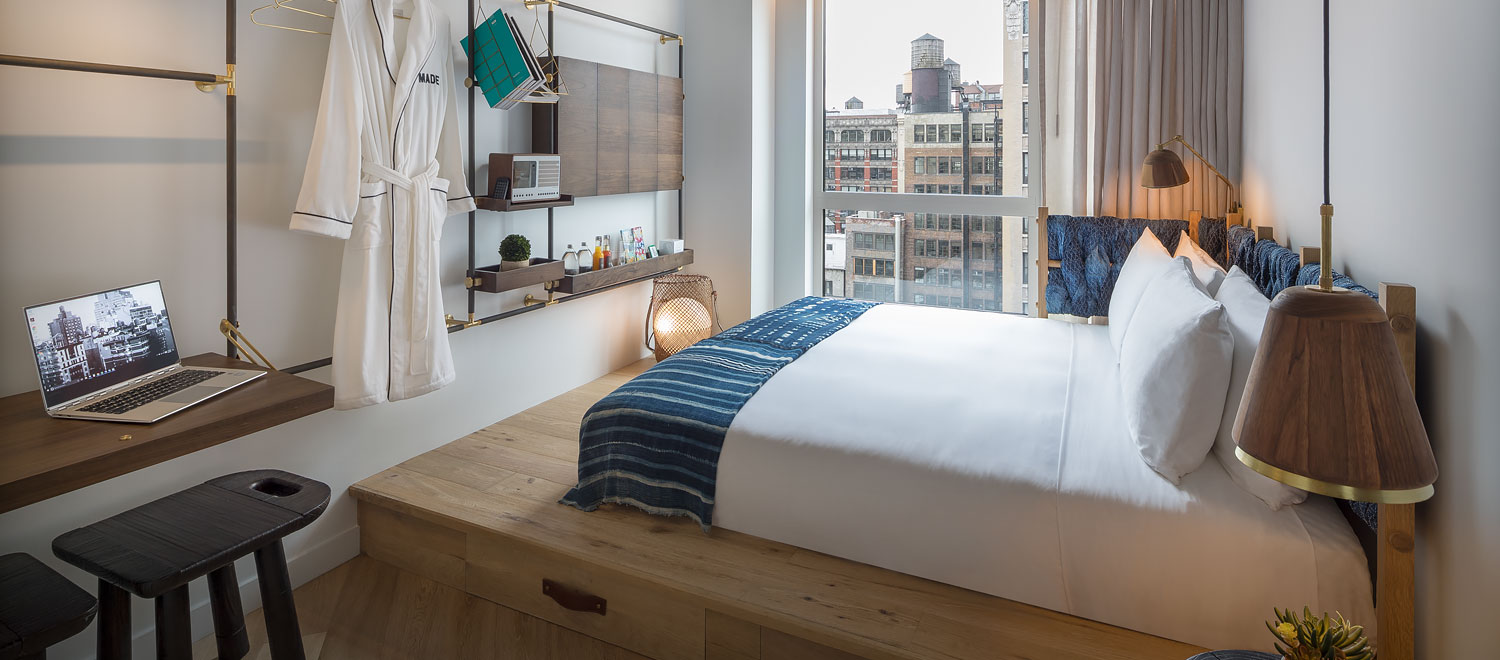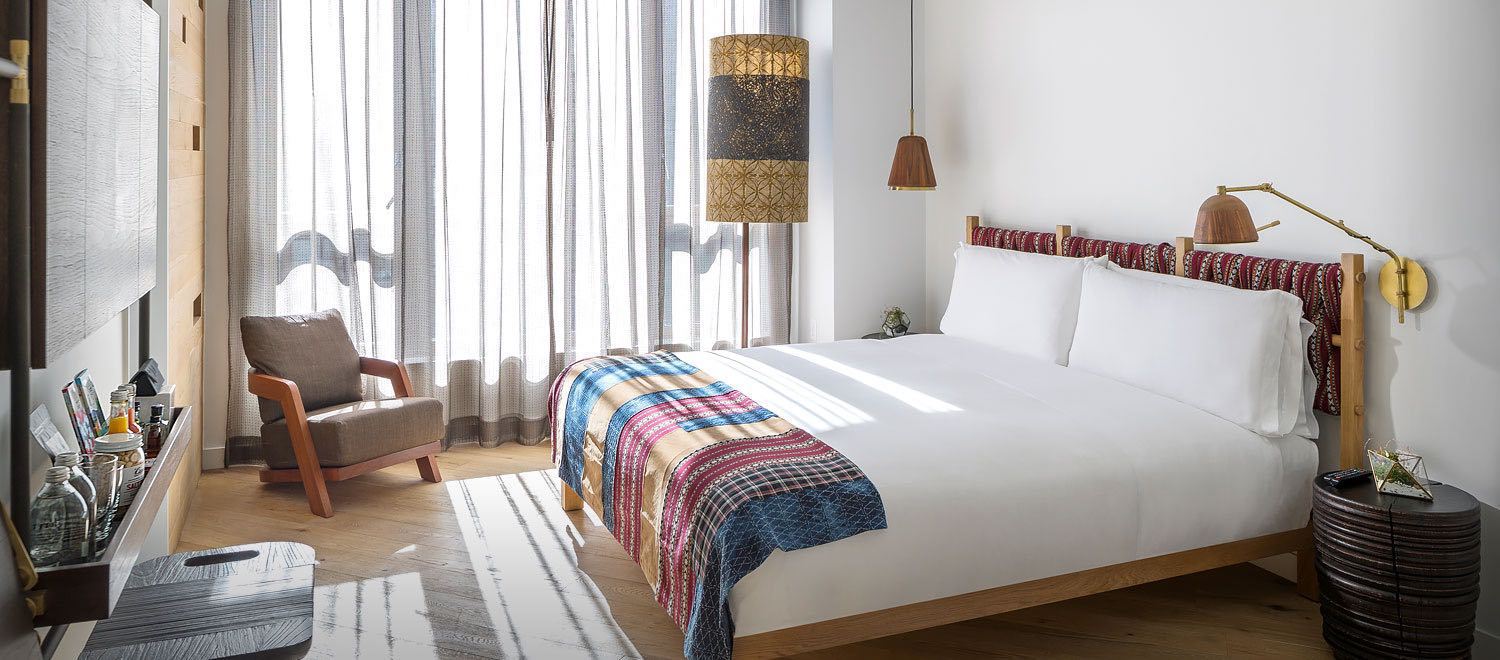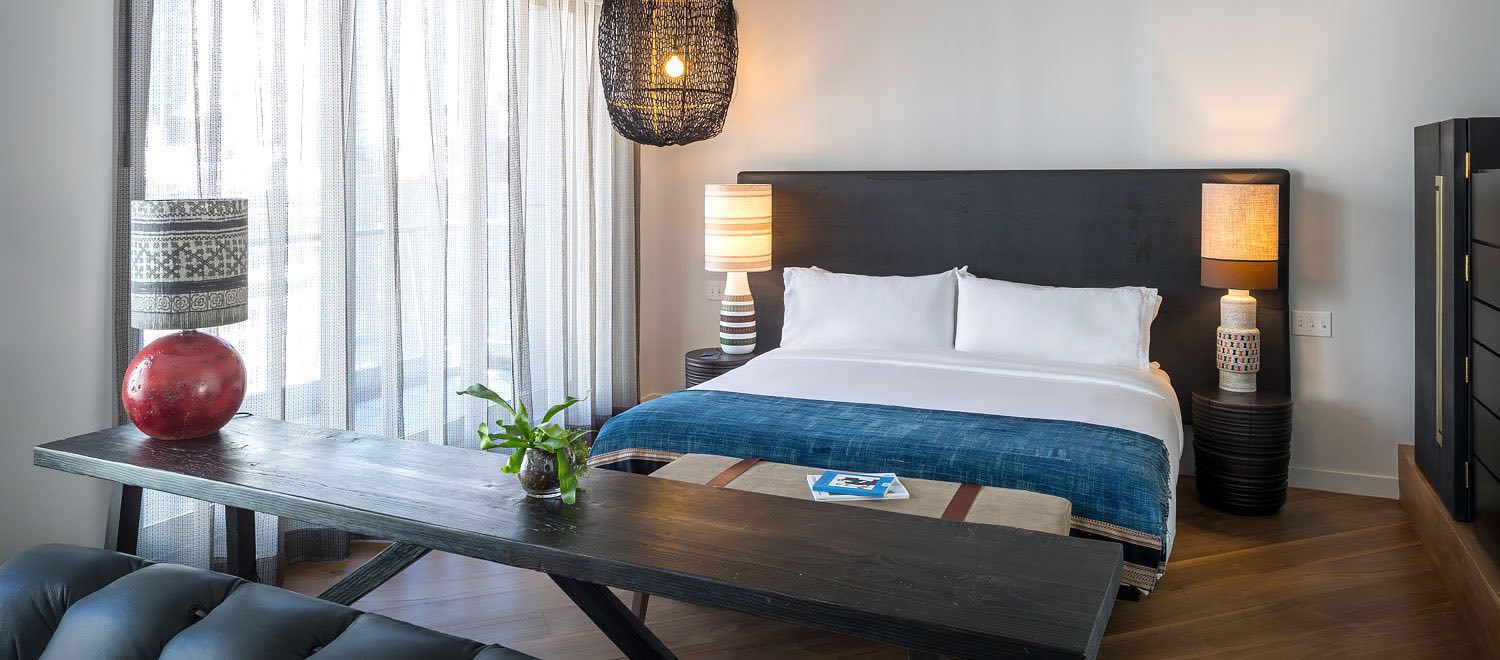 Global
experience
Local
expression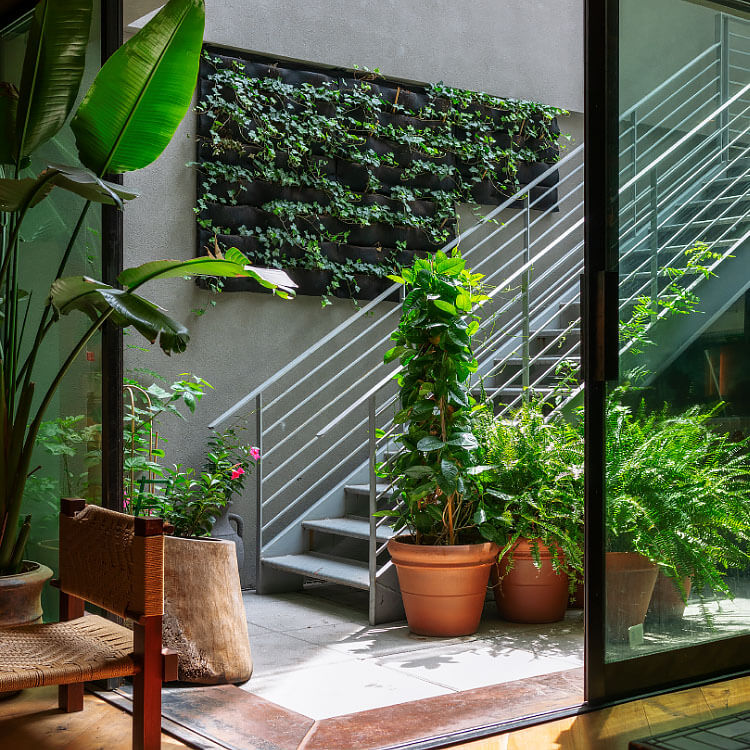 Made For You
STAY 5, SAVE UP TO 10%
Explore the city longer! Receive 10% off when you stay 5 nights or more.
Guests say it best
perfect location
"The MADE hotel is perfect for anyone visiting NYC. With its location being just minutes from some of the big attractions, the subway and great restaurants! The MADE team were always on hand to ask advice on how to get places, restaurant reservations, and just a friendly face when you came back from a busy day. We would happily stay again on our next visit!"
- Laura A
Couldn't have been better!
"We recently enjoyed the most fantastic stay at MADE. We were in town for a couple of days celebrating a birthday and the staff went out of their way to make our time at the hotel incredibly special. The room was spotless, comfortable and quiet. We'll definitely be back"
- BrtiVa
A Gem
"We had a fantastic stay at Made Hotel. The staff, particularly Matthew, was incredibly friendly and accommodating. He went above and beyond to make our stay memorable. The accommodations were stellar. This hotel is conveniently located within walking distance to restaurants and shops. We ate dinner at Ferris which was top notch (not your typical hotel restaurant) and enjoyed the high-energy rooftop bar late night. Overall excellent stay and we can not wait to return. "
- Meghan M
100% booking again
"Any hotel that welcomes and greats my pup Paco with open arms, gets all 5 stars from me! This modern yet edgy hotel was just perfect for our quick trip to NYC; great location, welcoming vibes, and simply a beautiful space."
- Celine
will stay here again!
"MADE was a breath of fresh air. Rooms were impeccable and every employee I came in contact with from the front desk and housekeeping to the waiters and bartender were friendly and attentive! They made a short stay (less than 24 hours) a memorable one. Weekend brunch at Ferris was equally excellent"
- Lanny G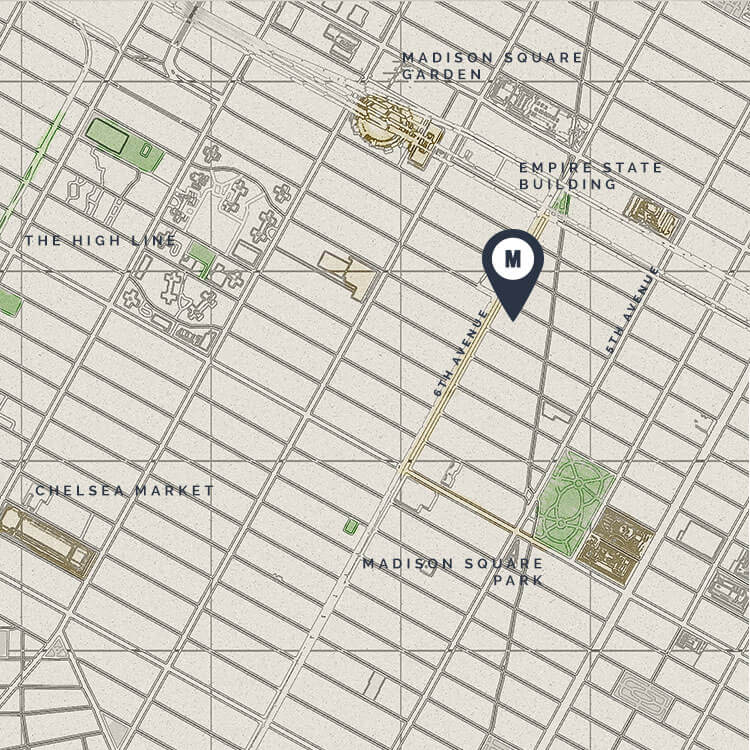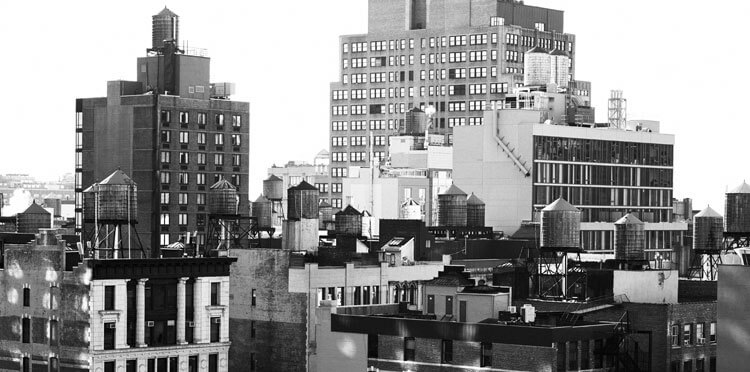 NY, NY 10001
The intersection of 29th and Broadway is NYC's new hub of urban expression.